The UWO Meteor Radar Group:
The Canadian Meteor Orbit Radar
The group operates a triple-frequency, orbital radar 100 km from London (in Tavistock) where we record ~2500 meteoroid orbits per day. CMOR is a multi-frequency HF/ VHF radar used to detect the ionized trails associated with ablating meteoroids. It has been in single-station operation (echoes) since 1999 and multi-station (orbits) since January of 2002. The radar produces data on the range, angle of arrival, and velocity/orbit in some instances.
Scientific Questions Addressed by CMOR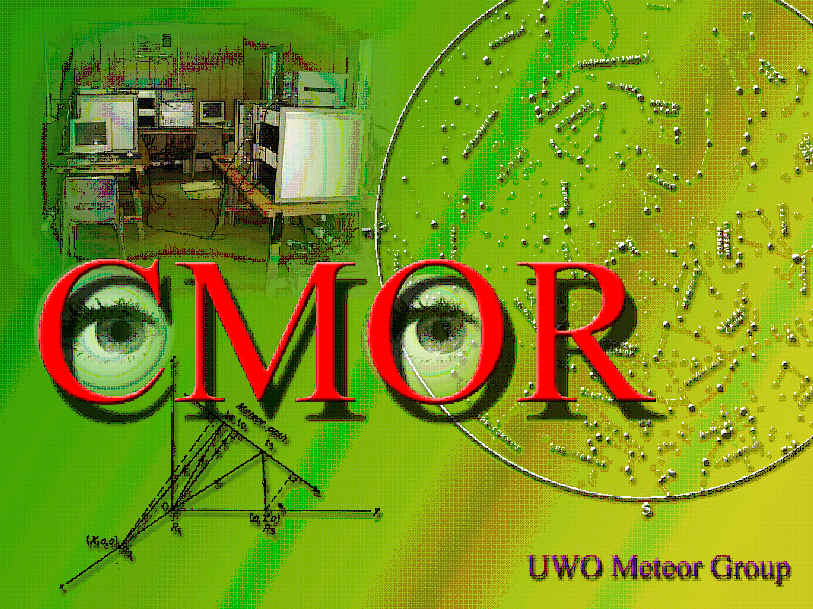 ___________________________________________
Scientific Questions Addressed by CMOR
Sporadic background - flux, velocity, and radiant distribution
- Origin of interplanetary meteoroid population (comet vs. asteroid)

Stream-parent body linkages
- Asteroid meteoroid streams as indicators of extinct cometary nuclei population

Interstellar meteoroids
- Flux and origin - distinct sources?

Ablation studies of meteoroids
- What are the densities and likely chemical compositions of meteoroids?
______________________________________________________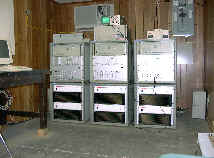 Frequencies: 17.45, 29.85, and 38.15 MHz
Peak Power: 6 kW (per frequency)
P.R.F.: 532 pps
Sampling Rate: 42 ksps (per channel)
Range Increment: 3 kms
Bandwidth: 28 kHz
Pulse Length: 75 µs
Remote Link Frequency: 450 MHz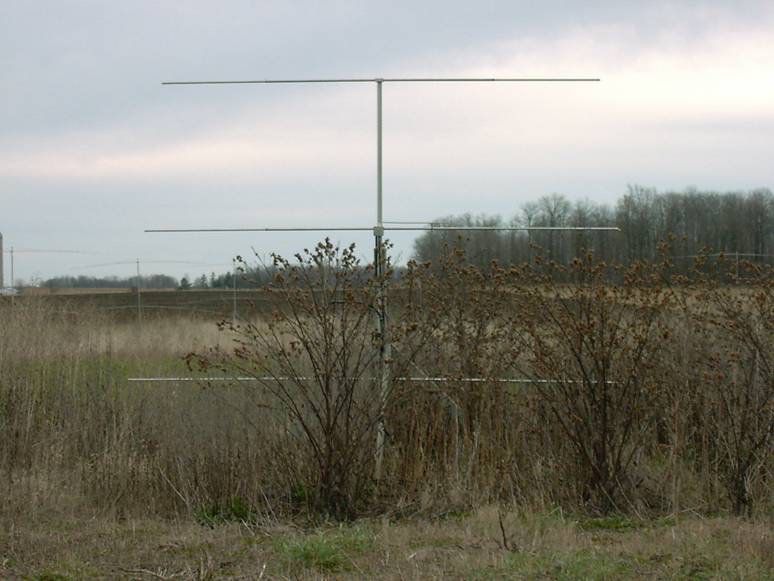 Magnitude Limit: +8
Minimum Detectable Mass (velocity dependent): 10-5 g
Minimum Detectable Meteroid size: 0.1 mm
Height Range: 70-120 km
Range Interval: 15-255 km
Effective Atmospheric Collecting Area: 100-300 km2 (per hour)


The radar is located near Tavistock, ~100 km northeast of London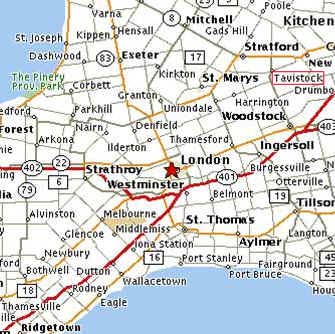 The main site receiveing antenna layout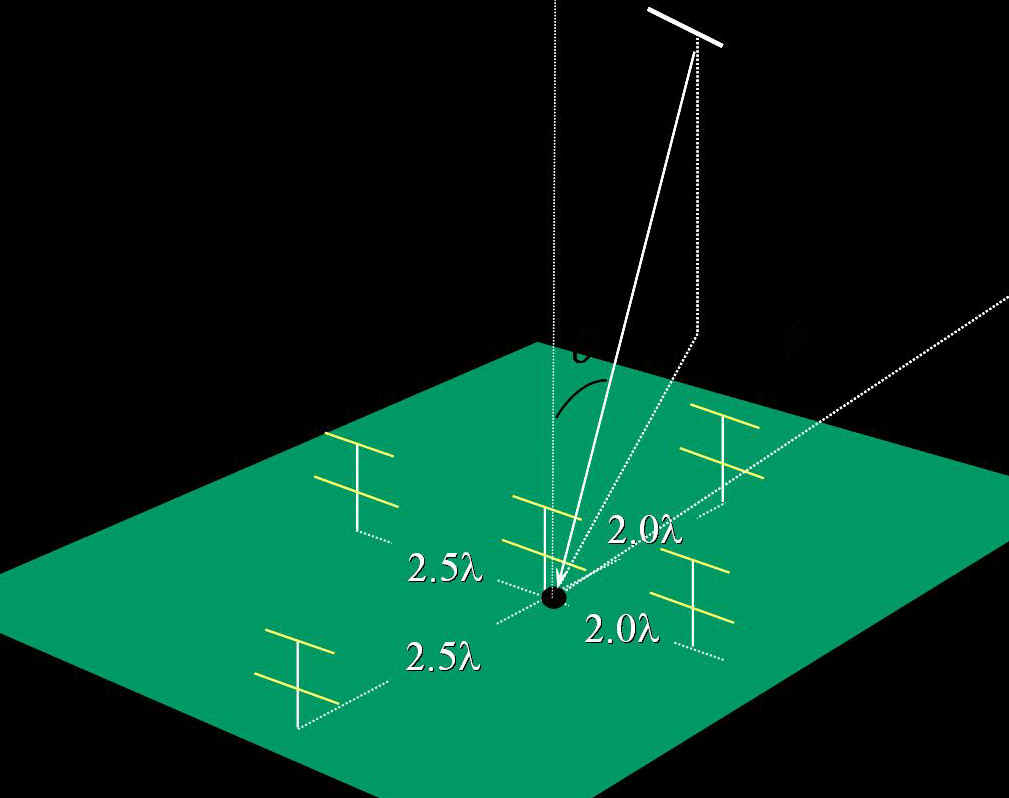 Sample output from CMOR data
The rates from the last three months as detected by the 29 MHz radar system (May-July 2007):

___________________________________________
Primarily used for research by UWO-MPG

Operational dada for Shuttle program

CMOR provides shuttle program with meteoroid flux through end of life of shuttle program

Used to determine on-orbit anomaly assessment and to provide input for space-walks

May be extended for ISS operations

______________________________________________________
Campbell-Brown, M. D., Jones, J. 2006. Annual variation of sporadic radar meteor rates. Mon. Not. R. Astron. Soc. Full Text
Jones, J., Jones, W. 2006. Meteor radiant activity mapping using single-station radar observations. Mon. Not. R. Astron. Soc. Full text
Jones, J. and M. Campbell-Brown. 2005. The initial train radius of sporadic meteors. Mon. Not. R. Astron. Soc., 359, 1131-1136. Full Text
Jones, J., Brown, P., Ellis, K. J., Webster, A. R., Campbell-Brown, M., Krzemenski, Z., Weryk, R. J. 2005. The Canadian Meteor Orbit Radar: system overview and preliminary results. Planetary & Space Science 53, 413-421. Full Text
Campbell-Brown, M., Vaubaillon, J., Brown, P., Weryk, R. J., and R. Arlt. 2005. The 2005 Draconid outburst. Astronomy and Astrophysics manuscript, Drac2005-v8. Full Text
Brown, P., Jones, J., Weryk, R. J. and M. D. Campbell-Brown. 2005. The velocity distribution of meteoroids at the Earth as measured by the Canadian Meteor Orbit Radar (CMOR). Earth, Moon, and Planets. Full Text
Weryk, R. J., Brown, P., 2005. A search for insterstellar meteroids using the Canadian Meteor Orbit Radar (CMOR). Earth, Moon, and Planets, 95, 221-227. Full Text
Webster, A.R., Brown, P.G., Jones, J., Ellis, K.J., and M. Campbell-Brown. 2004. The Canadian Meteor Orbit Radar (CMOR), Atmos. Chem. Phys. Disc 4, 1181-1201. Full Text
M. Campbell-Brown and J. Jones. 2003. Determining the initial radius of meteor ttrains: fragmentation. Mon. Not. R. Astron. Soc., 343, 775-780. Full Text
Campbell-Brown, M., 2004. Radar observations of the Arietids. Mon. Not. R. Astron. Soc. 352, 1421-1425. Full Text
Jones, J., Webster, A. R., Hocking, W. K. 1998. An improved inferometer design for use with meteor radars. Radio Science, Vol. 33, 1, 55-65. Full Text
Also from this web page:

---